Visa arrangement
Visa On Arrival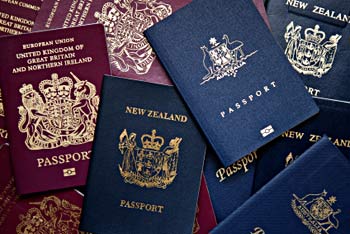 Visa on arrival (VOA) is most likely the easiest way to obtain your visa without having to chase down embassies, consulates and the like prior to your trip, and is an alternative when applying for a tourist visa. The entry visa will be stamped on your passport as you pass through immigration checkpoint. With this type of visa, you only can enter the country by air.
4 Easy Steps To VOA
Step 1: Provide Your Information
Kindly send us your requested type of VOA with the followings:
Scan or Photo of your passport
Proposed date of arrival: (this is the date you want your visa to start from. The start date of the visa itself will be the day that you arrive – you may enter Vietnam at a later date – up to your exit date – but not before this date, so be sure to take time zone differences into account)
Purpose of visit:
Step 2: Confirm and Pay Service Fee
You will need to confirm our offer on the service, reconfirm the provided information and make payment for our service fee.
Step 3: Get Your Approval Letter
Receive the "Approval Letter" within 2 or 3 working days via email sent by us. Please print out the letter before your departure.
Step 4: Get Your Visa Stamped
On your arrival, kindly make sure the followings with you to get your visa stamped at one of the Vietnam international airports
Application of Entry and Exit Visa (Please download here and fulfill the form)
Approval Letter (to be send by us to your email)
Your valid passport; and
Stamping fee